Film Banner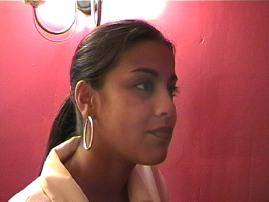 Pooja as Mary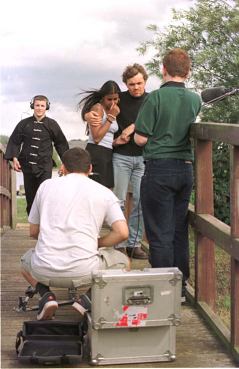 Pooja as Mary, Marcello Maraschalchi as Jesus Brendan Carr in the background, Marc John in white T-Shirt


&nbsp
In early 2001, while still at the University Pooja was invited to take part in experimental digital filming. Jesus the Curry King, was written and directed by Marc John and was the first feature to be produced by his company, the Aylesbury Film Company. It was shot on Digital Video in Aylesbury and London on minimal resources (less than £10,000), using local talent and with support from the local community.
In april 2001, the film was shown at four Odeon cinemas across the country as part of Digital Cinema Festival.
About the Film
Jesus The Curry King is the philosophical tale of a man from Aylesbury who wakes from a coma believing he is Jesus. Seeing that humanity has not improved much he decides to take a job in an Indian restaurant to demonstrate how different cultures can work together. Soon his cooking recipes are miraculously transforming local racists, and he quickly becomes a local celebrity. Inevitably the local church sets out to discredit him, however, and other dark forces are at work including a foster mother with supernatural powers and a kickboxing champion hired to silence the returned Messiah.
Pooja's role
Pooja Shah plays the part of Mary Magdelene.
Digital Movies
Marc John, The director of the film has gone on to form Quantum Digital, which is at the cutting edge of this new technology.
This is a small extract from Quantam Digital's site.
"Quantum Digital has its origins in the grassroots digital film production company Aylesbury Film Company, which produced a 95-minute feature film on DVCAM in the summer of 2000. This movie, titled "Jesus The Curry King", was shown to Odeon cinemas in February 2001 with the proposition made that it serve as the test case for a digital delivery system involving satellite transmission and digital projection. Quantum Digital was formed to undertake this aim."
Marc John's article about Digital Movies